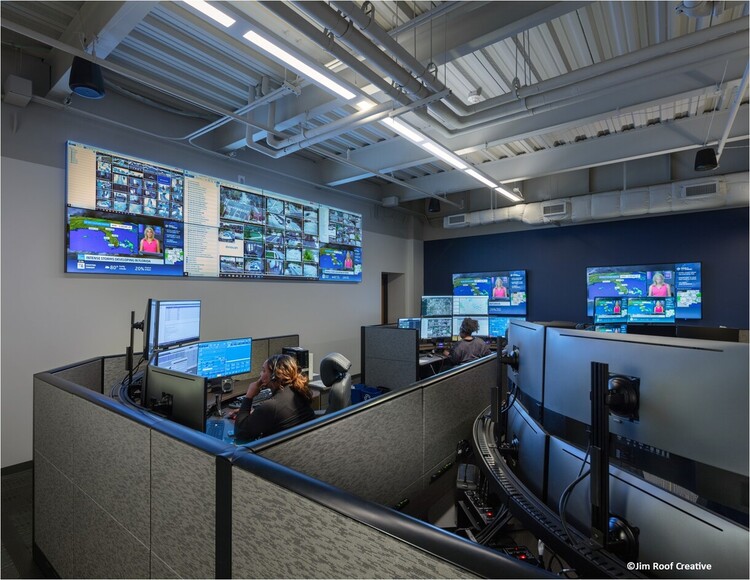 The GTPD Emergency Communications and Operations Center is staffed with civilian Communications (Dispatch) Officers and Video Specialists, including student employees. Calls for service come to the "Ops Center" via telephone, TTY, the LiveSafe smartphone app, and directory from a network of 555 Blue Light Emergency Phones across the entire campus.
Communications Officers are Georgia POST certified and serve as a vital support network, acting as emergency liaison between the public and sworn police officers. They receive, categorize, and monitor calls, emails, and texts; dispatch officers; and research license plate numbers, warrant statuses, and background information on suspects. They also respond to non-emergency calls for information.
The Video Specialists utilize camera technology to ensure officer safety during traffic stops and provide video support to criminal investigations.
The GTPD Emergency Communications and Operations Team achieved CALEA's Public Safety Communications Accreditation Program certification in 2022. The team was also recognized in August 2022 by the National Center for Missing and Exploited Children's "Missing Kids & 9-1-1 Readiness Program" -- the first university Public Safety Communications agency in the State of Georgia to achieve this recognition.