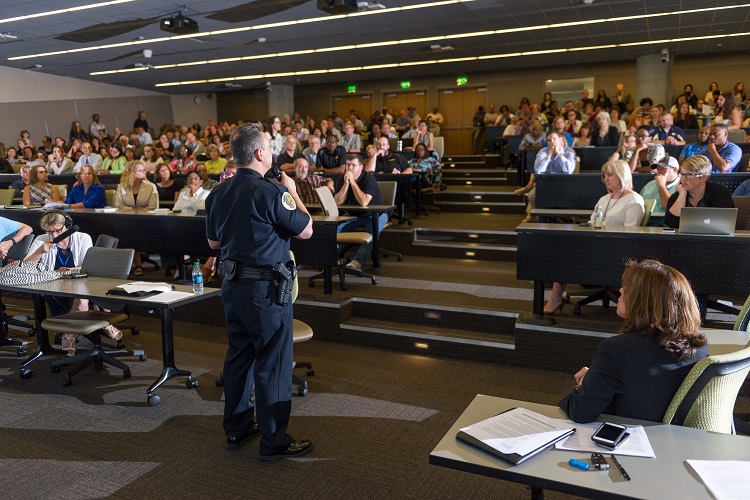 We recognize that the Georgia Tech community has questions and concerns regarding weapons on the Georgia Tech campus. The University System of Georgia Board of Regents has issued general guidance developed by the BOR Office of Legal Affairs.
House Bill 280, commonly known as the "campus carry" legislation, effective July 1, 2017, and Senate Bill 319, commonly known as the "constitutional carry" legislation, effective April 12, 2022, together govern the possession of weapons on USG campuses. The USG Office of Legal Affairs has developed guidance on this site for implementation of these laws.
You can find more information about HB 280 in a 2017 letter from then Chancellor Steve Wrigley. Please note, this guidance was written before Senate Bill 319 was passed so there are references to "license-holders" rather than "lawful weapons carriers." SB 319 eliminated weapons licensing requirements previously needed for the public carrying of firearms in the State of Georgia, but guidance on this site is still applicable to USG campuses. The substance of the guidance in this letter is still applicable.
The Institute has reviewed our policies to ensure they comply with the law, and we will continue to update this page whenever we have new information regarding specific policies and regulations related to weapons on our campus.
If you have any questions about the Campus Carry or the Constitutional Carry laws, please do not hesitate to contact our Crime Prevention team at crimeprevention@police.gatech.edu